New Shape On-Type Drip Coffee Bag Processing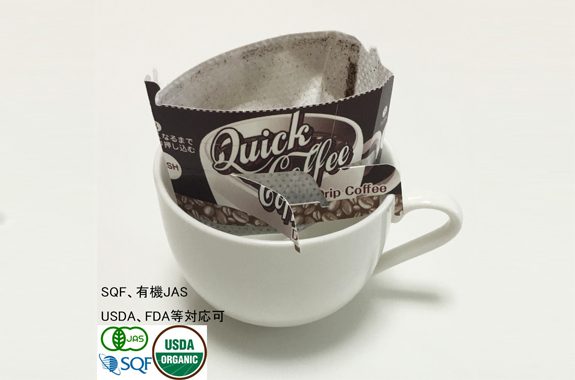 On-type bag coffee is a type of drip bag that sits on the cup. The new shape kept its balance really well when placed on a cup.
Drip coffee is widely using due in recent years due to its simplicity.
There are various bag types of drip coffee, and at Shizupack, we are producing many types of dripping coffee.
On-type drip coffee bag placed on a cup, so it is not necessary to dip it in hot water.
Depending on the different types of coffee beans, soaking in hot water might give a richer taste, but it is recommended to use the on-type if the user wanted to pour in hot water quickly.
We differentiated the product because of its stylish design.