Company's Information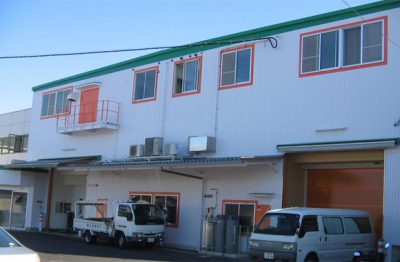 In 1988, our company started to manufacture the world first's triangular teabag, and up until the present time, we went from a company with a normal background to become one of the leading corporations in the teabag manufacturing industry in the present times.
Currently, we are manufacturing various types of tea bags, drip coffee bags, along with various powdered tea stick manufacturing, fine crushing powdered tea in the low-temperature rooms, blending drink powder processing, set up production lines, and so on.
About teabags manufacturing, we processing various types of teabags. In addition to triangular teabag processing, we also manufacturing flat cloth teabag processing, flat nylon teabag processing, IMA standard teabag processing, drip coffee bag processing, powder stick processing, etc.
Furthermore, to deliver safe, better quality food and drinks to the customers, we're also aiming to improve our products hygiene management every day. With the acquired certifications in safe manufacturing, such as GFSI standard SQF, JAS Organic, HACCP, and regular audits by other major food companies, we will strive more to produce safer and better products.
› Since established in 1975, our company has been specialized in teabag processing.
› We processing teabag with the raw materials provided by the customers.
› We will also introduce to our partner company that handling the raw materials as you wish.
› Before any production, we will conduct a meeting to consult with our customers about the crushing procedure, as well as other processing relates to teabag manufacturing.
› The manufacturing factories are chosen differently according to the tea species, processing form, and regions where the raw material came from, etc.
› We also accepting consultation about exterior bagging or wrapping, small box packaging, cellophane wrapping, shrink wrapping, bagging process setup, etc.
› We are proud of our abilities to produce various teabag and to be one of the most competent companies in Japan teabag production industry.
› There are many new products are in the development state. Moreover, we also offer our technology to European business partners.
Company's Information
Company's Name

静パック(有) - Shizu Pack Co., Ltd. - Công ty TNHH Shizu Pack

Headquarters Location

〒422-8058
713 Nakahara Street, Suruga Ward, Shizuoka City

Tel

054-281-9092

Fax

054-287-4556