Entrusted Cone Shape Drip Coffee Bag Processing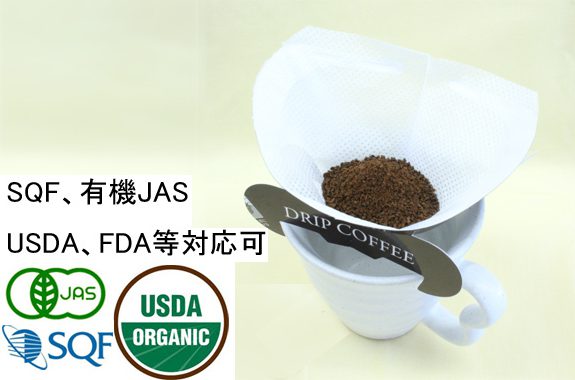 A new type of coffee bag with excellent extraction.
Cone shape drip coffee bag processing and manufacturing required a different type of machine, which is limited in many factories across Japan.
The vertex of the extraction point could extract more condensed coffee.
The shape brings out the luxurious feeling, so it can be used in many places such as restaurants, hotels, or café.