Two-kind Mixture Teabag Manufacturing Machine
What\'s New
4.252019
Two-kind Mixture Teabag Manufacturing Machine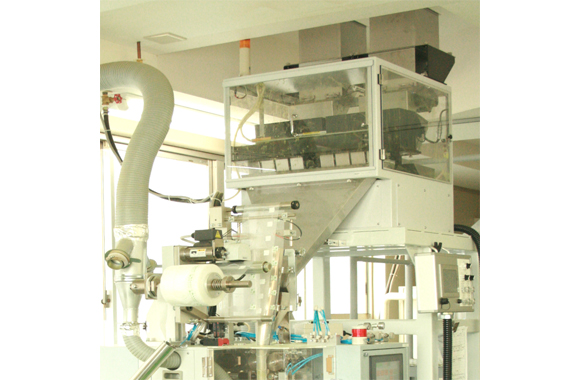 A new type of machine that can combine two different kinds of raw materials into one teabag with different densities.
In some cases, blending valuable raw materials, light (or heavy) materials, and processing teabag, the blending ratio may not be evenly distributed in the manufacturing process.
The process of manufacturing two-kind mixture teabags is to put two different kinds of raw material into two separate hoppers, weighing each material then fill an appropriate amount into teabag. Therefore, with an even ratio teabag, the product can be used to commercialize.
A fixed small amount of collagen is required to be filled in all teabags. With a normal teabag machine, the blend ratio will inevitably vary for each teabag.
The solution for that matter is the new type of two-kinds mixture teabag making machine.