Powder Stick Processing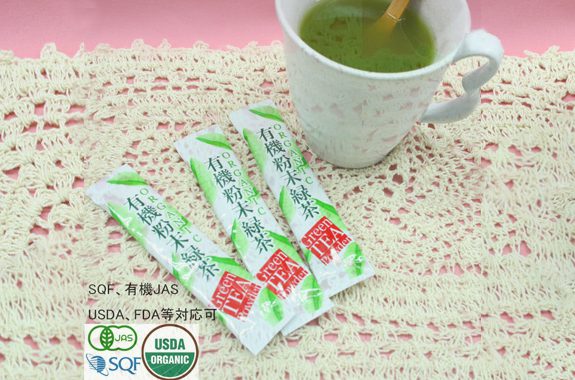 Various fine powder/granule powder can be filled inside the stick package with a 25mm ~ 50mm width.
Our 20 years of experience with powder stick processing, along with accumulate many technologies make us more suitable for produces powder stick.
The residue of oxygen is suppressed to below 3% so it can be used to stores raw materials of 10 ~ 20 microns.
Unlike the powder that uses to produce instant tea, the finely powdered tea was made by crushing tea leaves as they are.
Its distinction is that by using a stone mill to make matcha or using a crusher to make finely powdered tea that is closed to the fineness of the matcha tea.
Compared to instant coffee processing, powdered tea stick processing required a higher level of technique.
At Shizu Pack, we utilizing a particular machine for stick processing that can process finely powdered tea, matcha, etc. of below 20 microns.
Sample inspection and test processing are required for each raw material, but it is possible to conduct manufacturing for various granularity, size, and weight.
Since we at Shizu Pack have acquired JAS Organic, Kosher, and FDA Certification, we can export the product manufacturing plant.
To ensure safe manufacturing, we processing inside a cleanroom.
In addition, finely powdered tea is easily oxidizable, it can be filled with a very low residue oxygen rate. It is also can be commercialized with peace of mind and high evaluation from the customer.
We also support small lots production, so small lots for a wide variety of materials for OEM can be possible.