Triangular Tea Bag Processing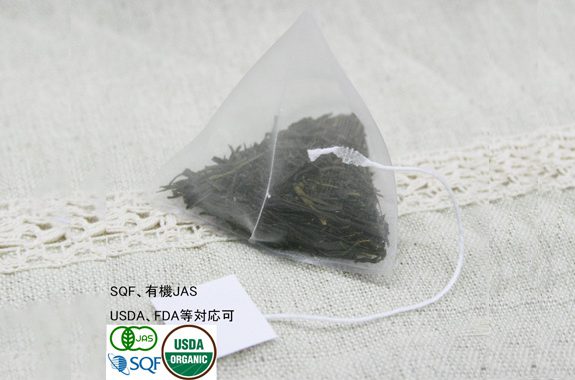 The triangular bag is the most popular type of teabag.
Since there are many types of materials, we will make proposals according to the raw materials.
The triangular teabag was the first product we developed in the 1980s.
The bag has a large capacity than a flat teabag, so the tea leaves will spread larger and the aroma and taste are better.
Even though each ingredient has a different experience, the triangular bag is the best option to bring out the solid taste and aroma.
We offer a choice of bag material such as nylon gauze or non-woven fabric, as well as environmentally friendly organic compound esters, to meet the needs of our customers.
The tag that attaches long with the bag could be changed from a short thread to a long thread, depending on the size of the cup. Or you could also use the original design.