White Plain Stick With Hook Hole For Hanging (50mm width)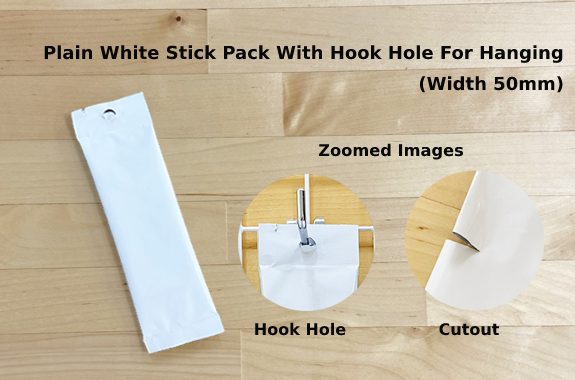 White plain stick with a hook hole, 50mm width manufacturing for hanging.
Moreover, its light-shielding properties, moisture resistance, aroma retention are some of the best barriers properties that this product could offer to our customers for the excellent food packaging material.
It is easy to open without using the scissor.
Matcha or other health food granule can be filled in this type of package.