Stick-type Seasonal Products Processing For [Halloween]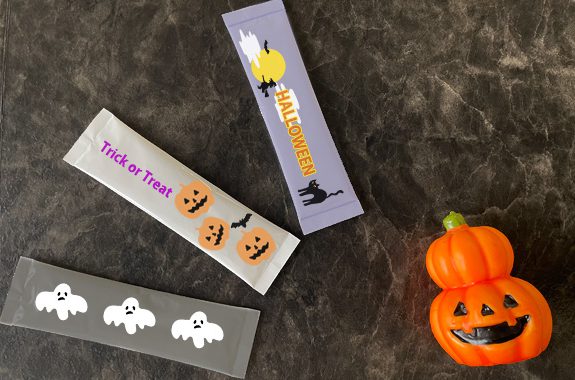 Seasonal product is one of the essential product line-ups in our company in general and for this year Halloween special Treat-or-Trick in particular.
Stick-type package with new exterior design just for Halloween season.
We can manufacture the pack with your original package design ideas and proceed with the filling process. Feels free to contact us.
Inquiries TEL: 054-281-9902 (weekdays 9:00 to 17:00).
Email: contact@shizupack.jp.
Alternatively, please contact us using the inquiry form.