Stick Manufacturing With Hook Hole For Hanging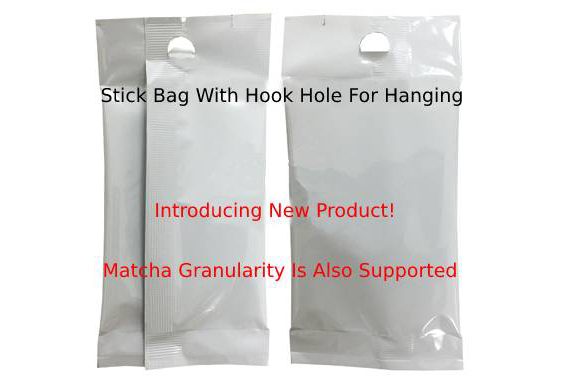 We had established the production of hook hole stick for hanging, which is rare in stick production in Japan and is compatible with fine-grained raw materials.
Since it is produced in 50mm width, it can be used to contain raw material with large capacity.
It can be used to subdivision a small portion between superfood and spies so it can be fill in later as a single serving. We also support filling for other functional claimed foods.