Kawaiipack Seasonal Product For [New Year]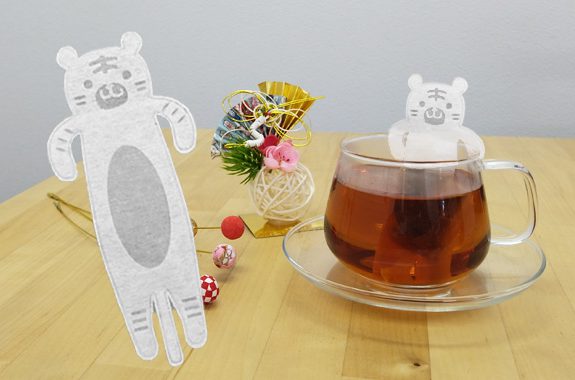 The [kawaiipack] product line is manufactured according to the OEM processing method with a special technique.
Various sizes and shapes can make into a funny or gorgeous teabag such as cute and goofy characters, cute animals, floral shapes, fashion, messages, and some shapes according to a particular season.
For this year of 2022, the wheel of twelve zodiacs has turned to the tiger. Therefore, the tiger shape teabag is the one product that we recommend for the New Year celebration.
If you have any questions regarding the production line, shipping, product specifications, or other seasonal products, please feel free to contact us.
In addition, we can design or create teabag shapes according to your inquiry, and proceed to the filling process with the raw material provided by you, our customer. For more information, please contact us via the contact form.
[Product Detail]
Minimum Production Lot: from 3,000 packs ~
Unit Price: 30 yen included filling fee (with raw material provided by customer)
Size: Width 63 mm, height 140 mm
We also handle post-processing such as bagging or box packing, contact us if you have that in mind through:
Inquiries TEL: 054-281-9092 (weekdays 9:00 to 17:00)
Email: contact@shizupack.jp
Alternatively, please contact us using the inquiry form.