Articles
4.12019
2014 International PB/OEM Development 6th Exhibition Product Displayed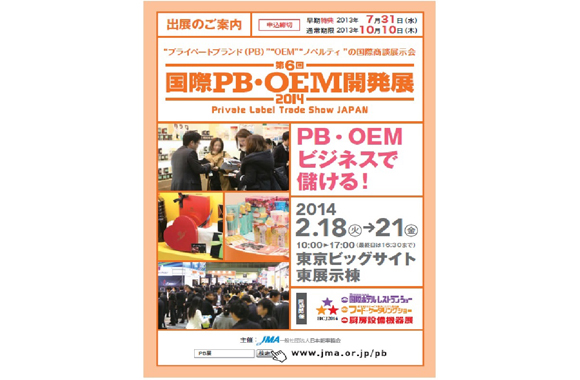 We attended the 2014 International PB/OEM Development 6th Exhibition, which was held at the Big Sight Dome in Tokyo, to display our products from February 18th to 21st.
This is the second exhibition that we attended. As the previous time, we have proposed OEM/ ODM that meets our customer's demand, from raw materials supply to teabag processing/ powder stick processing/ grinding and product bagging setup.
Our deepest gratitude toward those who attended our booth.