Web Application Form ② (Event Application, Winning Announcement, Ticket Display)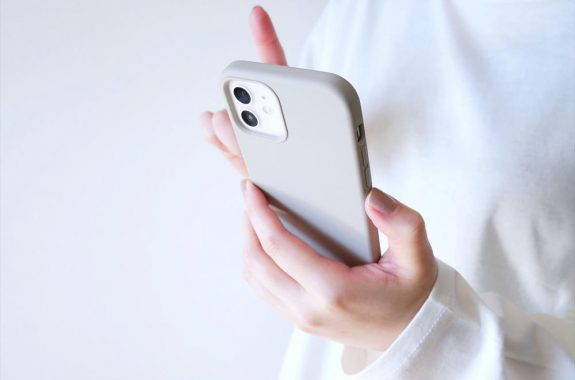 We will support all the event's dates and times, with a limited number of guests, from the application, the announcement of winning, and display the event date on the ticket.
The winning announcement will be displayed based on the list of winners and losers, and when the winners are confirmed, the name of both categories will be displayed respectively.
In addition, the ticket display on the day can be display in various ways, such as "display seat number", "display guest's photo", and "QR code", depending on the information provided in advance.
※Reduce unnecessary costs such as labor, mailing, paper production, etc.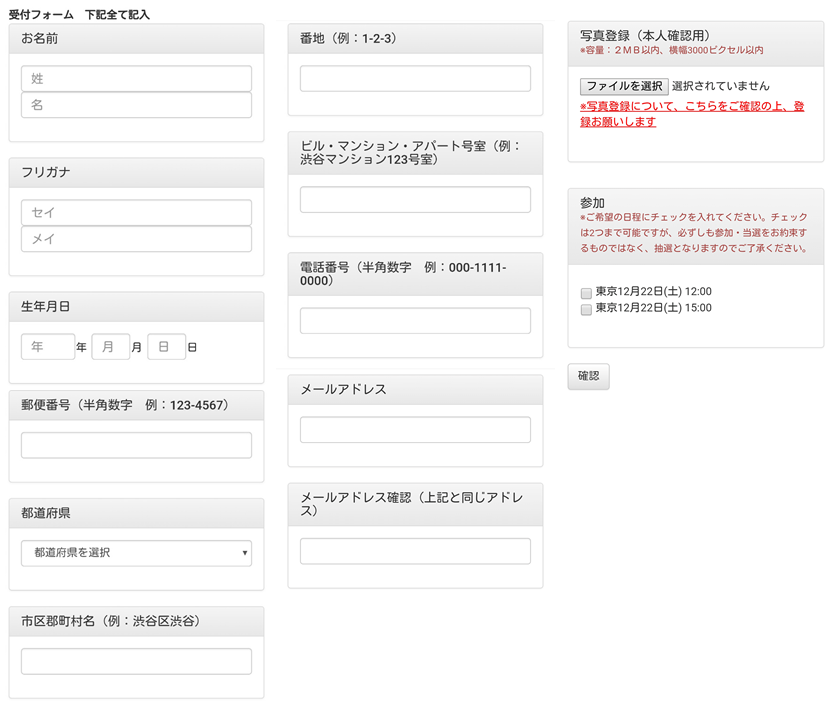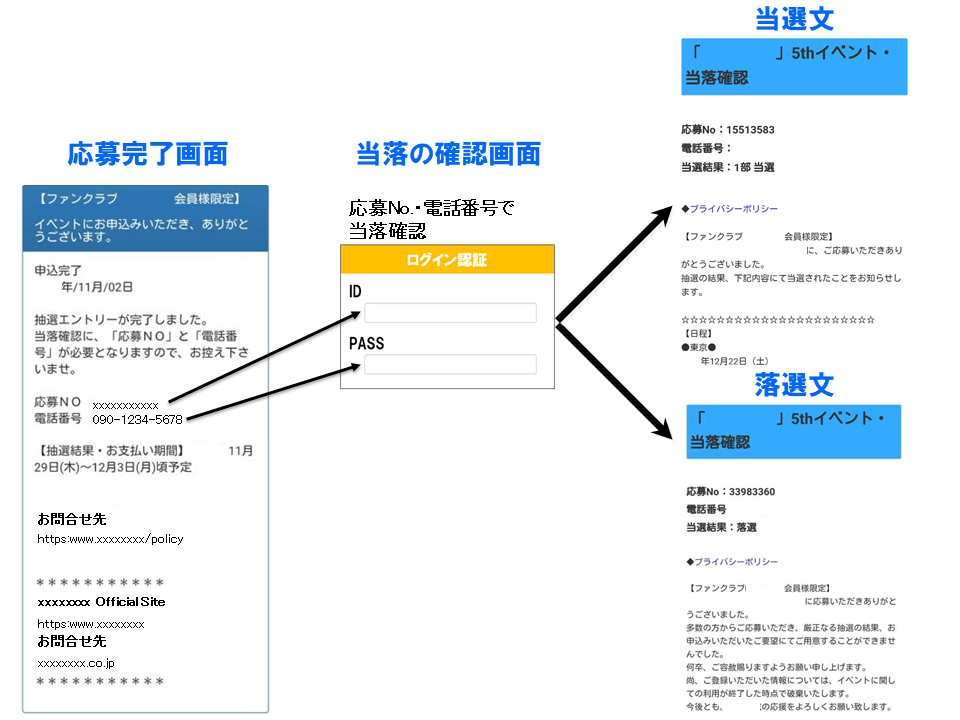 ◆◇ Translation ◇◆
We can translate languages such as "Vietnamese", "Chinese" and "English".
Regarding quality, please see each language by switching languages on our site (top and right of the page).