Seasonal Product "kawaiipack" For Halloween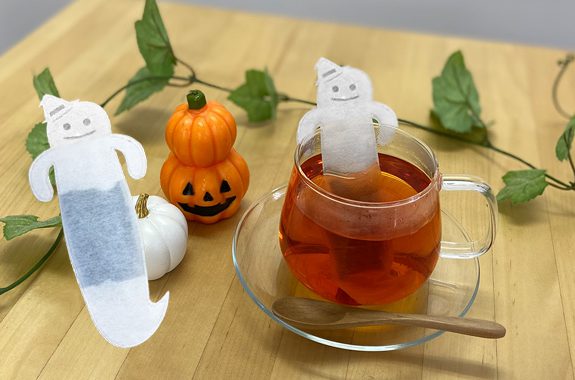 The teabag with special designs product line-ups "kawaiipack" with OEM processing method is a type of teabag product that attract younger generations recently. The main reason is various shapes can make into teabags that suit the aesthetic taste of the youth such as funny characters, cute animals, flowers, etc (please check the following website for more information: https://kawaiipack.wela.jp/).
There are particular teabags shape only for Halloween season, for example, funny little ghost, vampire, etc. Furthermore, not only for the Halloween season but the products line-up also apply for other seasonal period as well, such as Santa Clause-shaped teabag for Chrismast. Feels free to contact us if you have any inquiries about the product.
Better yet, we can also do the filling process of the ingredient of your liking, or you could provide the ingredient to us and we will process the production lines with the shape that you wished in our company's factory. Would you like to try?
[In Details]
・ Minimum lot: 3,000 packs ~
・ Unit price: 30 yen including the filling fee (with ingredients supplied by customer)
・ Size: Width 63 mm, height 140 mm
We could also process bagging or box packing process.
Inquiries TEL: 054-281-9902 (weekdays 9:00 to 17:00)
Email: contact@shizupack.jp
Alternatively, please contact us using the inquiry form.