[Seasonal Product For Christmas] "kawaiipack" Product Line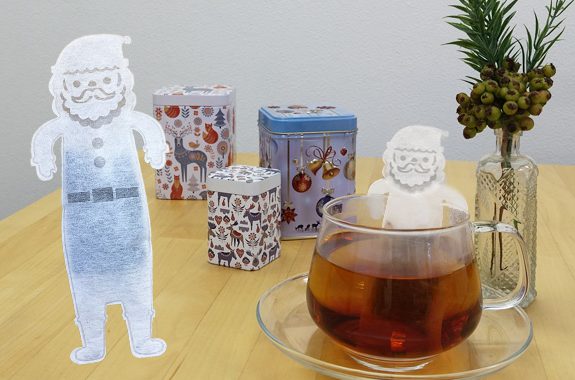 "kawaiipack" is a special product line that has various special designs that aim to make drinking tea looks more fun. And this product will also manufacture with the OEM method.
There are many shapes can choose from, such as funny characters, cute animals, favorite wearing clothing, or simple text lines, etc.
For Christmas, Santa Clause or Rudolph the reindeer are the most suitable choice.
We also handle other seasonal products, please contact us for more information.
In addition, we can handle original design or other favorite character designs for teabag within our company and conduct the filling process using the raw ingredient provided by our customers.
[Details]:
Minimum quantity for each batch: from 3,000 packs.
Unit Price: from 30 yen include the filling fee (supplied raw materials by customer).
Pack Size: width 63mm, height 140mm.
Bagging / Box packing process could also be included after manufacturing. Please contact us for more information:
Via email: contact@shizupack.jp.
Inquiries TEL: 054-281-9902 (weekdays 9:00 to 17:00).
Or through Inquiry Form.