[Reduce CO2 Emission] Introducing "Biomass-derived Ink" For Stick Pack Film Printing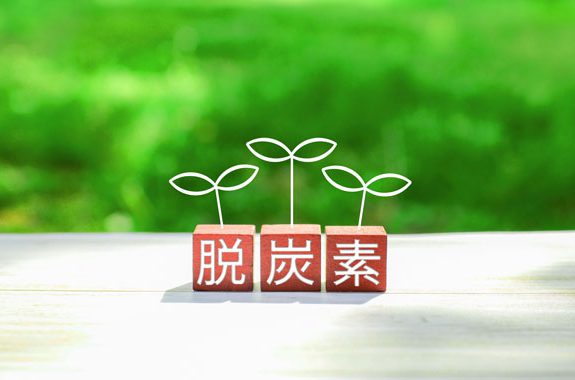 The "biomass-derived ink" has been used for our stick pack film printing process.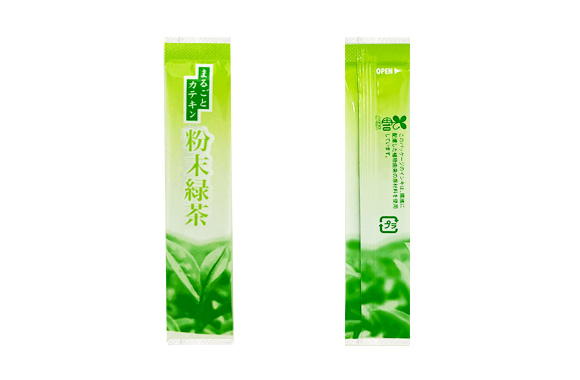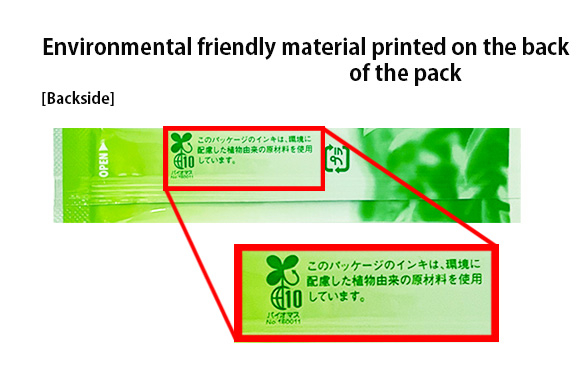 Inks made from plant-derived resources (using rice bran, seeds, etc.) are expected to generate about 13% less CO2 than conventional oil-based gravure inks.
Following the term "decarbonization", the word that attracts the attention of the environmentalist in particular and the people who care about protecting the environment in general, for solving environment-related social issues such as the declaration of zero greenhouse gas emissions by 2050.
We will continue to propose using environment-friendly materials and promote the terms such as "decarbonization" and "carbon neutral" in our articles.
* The "biomass ink" used by our company has been certified as a biomass material by the Japan Organic Resources Association and has acquired the biomass mark.
Inquiries TEL: 054-281-9092 (weekdays 9:00 to 17:00)
Email: contact@shizupack.jp
Alternatively, customers can contact us using the inquiry form.
【 Biomass-ink printing Stick Pack Processing Details 】
■ Recommend raw materials for the filling process
Powdered Green Tea
■ Size
Width 25 x Height 110 mm

■ Filling Portion
1g ~ 1.5g (For different portions, please contact us as it depends on the specific weight of different ingredients)
■ The film used for biomass-derived ink printing
In the environmental-friendly biomass ink stick pack, the stamp is printed on the backside of the package. (See image above)
The biomass-derived ink is a mixture of ink components and biomass materials (by using plant-derived materials such as rice bran or seeds).
By switching from conventional ink to biomass ink, the film will become environmental-friendly material that could reduce the amount of CO2 emissions up to about 13% compared to conventional oil-based gravure ink.
■ Features

Using biomass-derived ink for the printing process to reduce CO2 emissions.
Easily open just by hand from anywhere on the stick pack without having to use scissors.
Excellent various barrier characteristics due to containing aluminum.
Moisture-proof.
Prevent oxidization.
Light-shielding.
Fragrance-retaining.
We also provide service for the stick pack box packing to commercialize the product.
■ Cost
2.2 yen / pack (tax excluded)